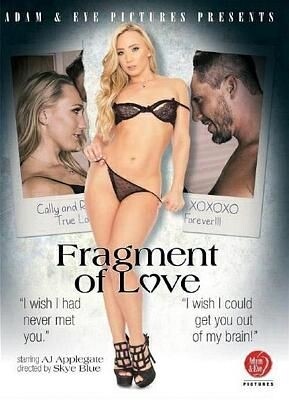 This satisfyingly old-school rom-com is ideal couples fare. The script is by veteran porn stylist Raven Touchstone, which accounts for some witty lines. AJ Applegate and Aaron Wilcoxxx "meet cute," then break up because of a lack of chemistry. When they meet again by chance she ignores him. It turns out that, according to a friend, she has had some memories removed from her brain. The guy is miffed, so they both visit a hypnotherapist to have memories of each other erased.
There's plenty of sex, with AJ fucking Damon Dice, who says her pussy is like an octopus squeezing his cock and he likes that. AJ's friends, Mia Malkova and Jenna Sativa have some nice action, as do Chanel Preston and Steven St. Croix as the therapists, and Jessa Rhodes and Ryan McLane as Aaron's pals.
Near the end, the two have another "meet cute" and since their memories have been erased they are newly drawn to each other. This time there's plenty of chemistry, with AJ and Aaron sharing some very sensuous sex. Their reaction: "I feel like I've know you forever, so weird." A nice twist at the end leaves them hoping that "lightning can strike twice."
Synopsis:
After a painful breakup, Cally (AJ Applegate) and Rob (Aaron Wilcoxxx) turn to to try and erase their memories of each other. But while their minds may be clear, their hearts and bodies never forget. Will a night of rediscovered passion be enough to put together their fragments of love?