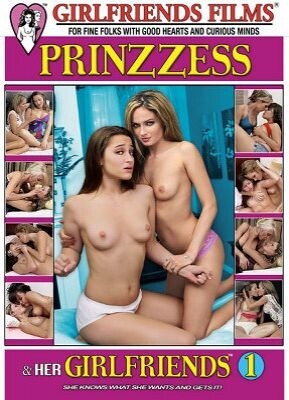 The face of Girlfriends Films, the stunning Prinzzess, gets her own mini showcase, appearing in all four scenes of this standard muff-muncher. Prinzzess shows she has quite an eye for women and knows her way around a pussy. There's a reason she received the 2015 XBIZ Award for Girl/Girl Performer of the Year.
One of the scenes contains no setup at all and that's just fine. She and Dani Daniels, who shares the box cover with her, start out and finish on the bed with nary a word spoken before they get down to what we all came here for. It's a strong opener.
Another notable is the Annie Cruz hookup because of the subtle, kinky setup that involves Cruz showing up with sunflowers for Prinzzess's mom. Prinzzess engages Cruz in a convo that gets all kinds of awkward when she suggests that Cruz has a thing for her mom, whose apparently been giving her tennis lessons.
It gets better when Prinzzess claims without a hint of sarcasm that she taught her mom half of everything she knows and can teach Cruz the other half. It's a good kind of weird lead-in to some decent lesbian sex.
Shyla Jennings and Demi Dantric also get off with Prinzzess in separate sessions that are fairly strokable but fall well short of remarkable. There are no toys present, just the girls working their magic with their tongues and hands.
For fans of Prinzzess, that's all you need.
Synopsis:
She knows what she wants and gets it! Prinzzess always get her woman!