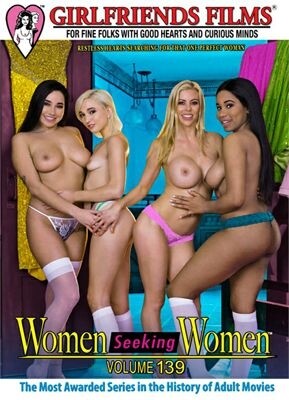 Alexis Fawx hassles daughter Eliza Jane about her prom date. She also gets very interested in Eliza's friend Jenna Fox. She gives her a new dress and starts feeling her up. She loves those young natural tits. Jenna proves to be quite experienced, and her tongue work makes the MILF quiver and moan.
Eliza and Karlee Grey have a heart to heart about what mom Alexis has against boys. Karlee starts touching her, getting hotter and hotter, and before Eliza knows it, she's been seduced. Karlee, clearly more experienced, gets Eliza to scream and brings her to orgasm with her fingers.
Vanessa Veracruz, a Thornhill Academy vice-principal, tells Reagan Foxx that Ivy Jones is after her daughter, Megan Sage. Megan wonders why Ivy is sending her notes about having a "lady boner" and makes fun of her for being a lesbian. As they talk things out they get turned on. Ivy shows Megan what lesbian love is all about and Megan loves it when she fingers her pussy.
Meanwhile, Vanessa gets together with Reagan for some sangria tasting. And that leads inevitably to sex. Regan is the aggressive one and Vanessa gets very turned on. The two well-stacked MILFs really go for broke with pussy licking in 69.
Synopsis:
Restless hearts searching for that one perfect woman! Beautiful woman-woman sex which is sure to excite you! Simply the most realistic sex in lesbian adult video.