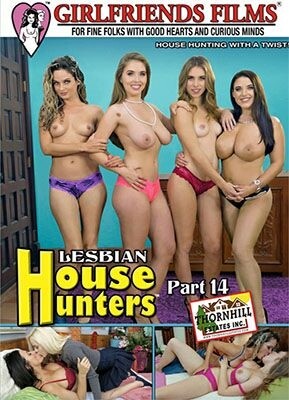 Prinzzess and Angela White are real estate agents trying to get a listing from house sellers Anya Olsen and Lena Paul. After lots and lots of flirty talk, Prinzzess gets it on with Lena. She just has to massage her pussy and Lena starts moanin'. Prinzzess is definitely the aggressor, bringing Lena to a slow-burning, quivering orgasm.
Using an unusual sympathy ploy, Anya manages to bed Angela. Naturally she zeroes in on the Australian beauty's magnificent knockers. Angela sits on her face, then licks and massages her pussy with Anya in a pile-driver position.
In the second segment, statuesque Reagan Fox visits Elsa Jean's house to appraise the property. Cute Elsa flirts with the MILF, but Reagan cautions, "I'm older than your mother." They have a heart to heart and get turned on to each other, kissing sweetly. The young girl loves Reagan's big tits and Reagan likes licking Elsa's young pussy.
Katie Morgan plays Elsa's mom. She and red-haired Lauren Phillips console each other for being alone and without men. Katie is shocked when Lauren kisses her but soon relaxes and melts. Katie, a former sex kitten, has become a sexy MILF and she's still a sparkplug, bringing heat and fire.
Synopsis:
House Hunting With A Twist! Lesbians go on the hunt for each other!