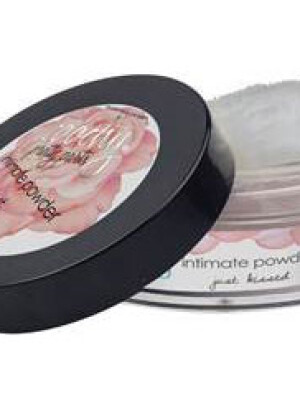 Many ladies these days are tired of the frustrations of shaving their intimate areas. Part of the frustration starts right after the shaving. An excellent item to make the grooming process down there better is this protection powder.
It's made with skin soothing and protection agents that are great for absorbing moisture and avoiding chaffing. Aloe Vera is one of the main ingredients to help with protecting the newly shaven skin and aides in itch relief. The powder was specifically designed with the intimate areas in mind. Apply for all day protection.
Product Description:
After Shave Protection Powder is specially designed to provide comfort and protection to intimate and bikini area and gives you an ultra, silky-smooth comfort layer between clothing & skin. It helps prevent friction chafing to inner thigh area from walking, and reduces tenderness & redness. May be used for other areas of the body such as underarms, breasts, face and body. Made with Skin Soothing & Protection Agents to Guard Skin from Chafing & Absorbs Moisture. Mica is the softest, smoothest natural mineral powder, Silica is a natural powder mineral/conditions skin/heals/treats dry skin/guards against inflammation & skin eruptions. Boron Nitride is a fluffy mineral salt/keeps skin soft & lubricious to prevent chafing/anti-bacterial/ suggested for sensitive skin. Zinc Stearate acts to repel moisture & perspiration to keep skin dry/anti-caking agent and Aloe Leaf Juice Powder is skin soothing, moisturizing agent. The .46 oz sifter jar includes a washable applicator puff. Light woodsy floral scent.