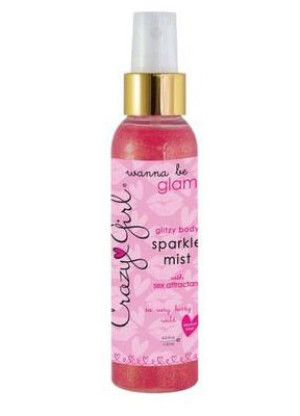 I am always saying I need more reasons to wear glitter. Thankfully I now have one and an easy and fun way to do it. Add a few spritz to your body to glam up any appendage. Your breasts have never looked so glamorous. Not only does it sparkle beautifully but it is infused with pheromones to enhance sex appeal. Who doesn't like a little bump in that? So much fun you will want to use it every day.
Product Description:
Diva Glamour Girl Ready! Glam up skin with a sexy sparkle and an irresistible aphrodisiac fragrance to bait and captivate. Designed with skin-loving ingredients that add hydration and sexy softness to skin.
Inspire hidden desires with the power of fragrance and pheromones.
So Very Berry Wild fragrance is a naughty mix of sugared berries dazzled by an evening vanilla musk.