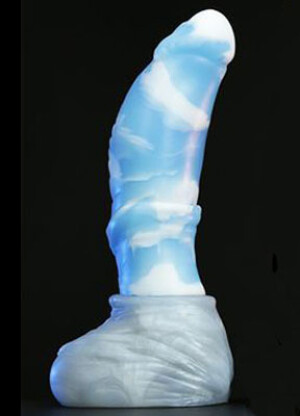 I love that the packaging is simple — less waste is always a positive for me. So many items nowadays come in ridiculous amounts of wasteful packaging so I was happy that a company showed concern for the environment by keeping it simple.
I love the marbled color, the sturdiness — it feels like a thoughtfully made quality product. 
Product Description:
Nuzzle up to this burly paramour and get acquainted with a smaller curved head that will ease you up this mountain of a toy. A smooth, bulging upper shaft with a few slight ridges on the bottom offers a fun way to ramp up your experience, and a lightly wrinkled sheath finishes off this sweet slope.