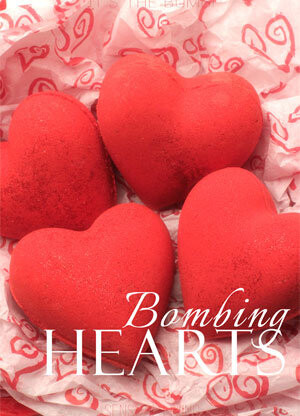 This is one bomb I love to drop! When dissolved in warm water, this sparkly, fizzy bath bomb emits a sexy scent that's equivalent to bath time foreplay. It's the perfect preface to masturbatory pleasure when you add a waterproof vibe under your sea of love. Bombs away!
Product Description:
A luxury to enjoy daily when time for your leisurely bath. Sit back and enjoy the intoxicating aroma therapy benefits. Indulge yourself or give as a gift to that someone special. These "Bombing" hearts are an exclusive at It's the Bomb!