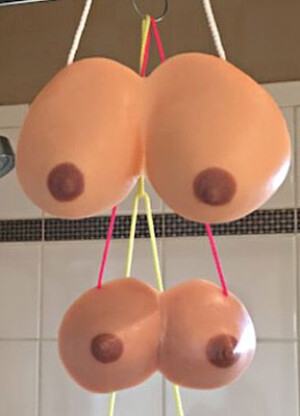 Boobs are so much fun to play with, lots of hours of enjoyment. Rub up on those titties all shower long. Don't hide your boob love — show it with this awesome bathroom upgrade. Friends will always want to wash their hands at your house so they can play with soap boobs.
Soap boobs are slippery and will get you squeaky clean but will give you dirty thoughts every time you use them. Sure to put a smile on everyone's face. Makes a great gift for anyone with a fondness of boobs. 
Product Description:
Finally some boobs you can suds up and play with whenever you want to. She'll always look and smell pretty even if you don't have time to play with her.