Sex education just got a dose of sunny Southern California charm. Long Beach, Calif. sex coach and pleasure party thrower Tiffany Yelverton is turning the home party business on its head.
Entice Me Sexy Soirées, a local business Yelverton calls the "Little Black Dress of Pleasure," are a new take on the so-called sex toy parties that have become synonymous with giggly groups of college girls or drunk soon-to-be bridesmaids. Once composed of endless sales pitches and over-priced, underwhelming vibrators in the early 2000s, Yelverton created a new breed of edu-tainment in her oceanside home city.
My mission is to improve relationships, boost body image, and make sex a subject that is no longer taboo.
Entice Me is composed of a boutique-style online shop and a home base where Yelverton regularly hosts events. As a member of several health organizations such as Sex Therapy, Education and Medicine (STEM), Tiffany centers her presentations around real world sexual needs.
"For over 20 years I have studied, researched, and interviewed men and women about sex and relationships," Yelverton said.
Selling toys came easily with the territory, but most of Yelverton's coaching requests delved deeper than vibrator trends.
"The more I spoke with my customers, the more I realized the need for sex coaching," says Yelverton. "I started Entice Me with Sexy Soirées to create an environment to discuss sex."
After an exhausting eight years as a restaurant manager, Yelverton was uniquely poised to teach knowledge-hungry consumers.
"My background is in training and development, personal growth, and retail and restaurant management," Yelverton said. "In these roles, I gained experience facilitating trainings and conducting workshops and events."
Yelverton took the dream leap out of her corporate job and into her passion for changing the way we view and converse about pleasure.
While building her new career, Yelverton stumbled upon a disturbing discovery: medical doctors, oddly enough, weren't all that keen on giving patients useful answers to sexual health concerns.
"Many doctors aren't comfortable talking about sex, and I want to change that," Yelverton said.
Acting as a sex-ed middle woman, Yelverton brought her group talks to medical offices and started providing doctors with training and sexual wellness resources.
"We create an environment that is comfortable to talk and learn about sex, sexual topics and issues," says Yelverton.
Her business has since expanded to include her signature Soirees and Breakfast at Tiffany's, a series of daytime workshops covering everything from lack of libido to sex for seniors. Sex toys often take center stage during Yelverton's presentations, but her gatherings are a far cry from the hyper sales-focused atmosphere of the average Tupperware-turned-vibrator parties of the Midwest and East Coast.
"Entice Me Sexy Soirées are different than typical sex toy parties because the focus is on education and discussing topics that most people don't have the opportunity to open up about in other settings," Yelverton said. "I believe I have modernized the approach to selling sex toys."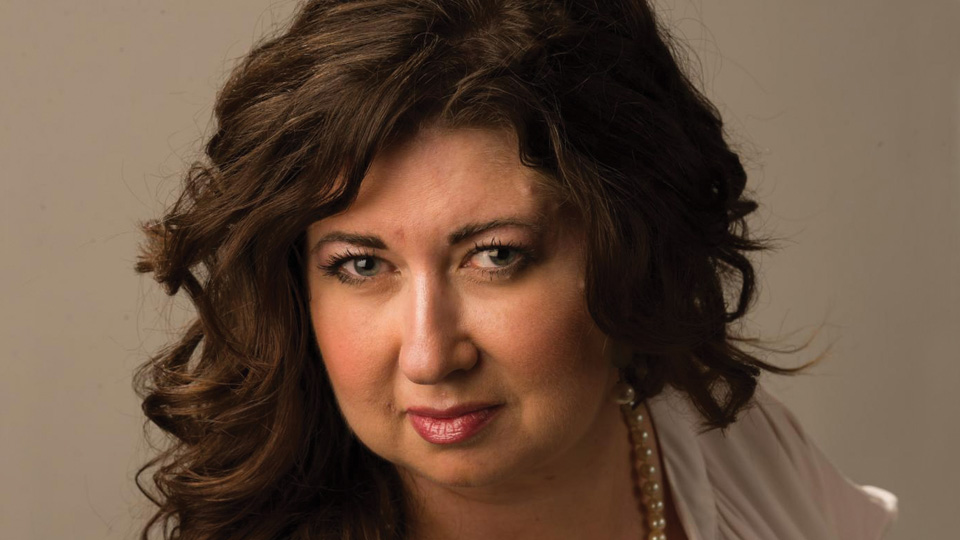 Yelverton's approach starts with an impeccable first impression. Entice Me sales consultants, creatively dubbed the Sexinistas, are required to don a little black dress and heels combo.
"It's a classic look that sets the stage for an elegant experience," she remarks.
Event topics move beyond toys to tackle overall sexual wellness education, like pelvic health, body image and relationship issues. When toys do make an appearance, Tiffany and her Sexinista hostesses are more concerned about how attendees might use them than how many might be purchased before the event comes to a close.
"Of course, we talk about the toys, too," says Yelverton. "How to incorporate them into life, whether with a partner or on your own. Facts, statistics, how-tos, and when to use certain products are woven into our presentation."
If you want a coveted spot in Yelverton's toy lineup, classy packaging and a reliable warranty are just the baseline requirements to getting your foot in the door.
"Our clientele is sophisticated and expects quality products," says Tiffany. Entice Me's strictly curated collection boasts of only the best.
"Our product line is carefully researched because I care about what goes into the most absorbent parts of our bodies," says Yelverton.
One of Yelverton's recent workshops covered the ever-growing topic of toxic toys, an industry-wide phenomenon that is drawing more consumers away from porous, chemical-leaking plastics like PVC and PH balance-disrupting lubricants.
"Most importantly, all of our products are free of phthalates, parabens, glycols, glycerin and petrochemicals," says Yelverton. Medical-grade silicone and environmentally conscious rechargeables are staples in the Entice Me catalog.
Yelverton, a Southern California transplant from Idaho, takes pride in her beach community and continuously works with nearby organizations to grow her sex-positive mission.
"Entice Me has made an impact on Long Beach by working with the Long Beach Gay & Lesbian Chamber of Commerce, The LGBTQ Center Long Beach, and other groups to educate and expand the conversation about sex," says Yelverton. "I also partner with entrepreneurs to provide education and resources to the community to foster business growth."
Fellow local sex educator Ruby Ryder makes repeat appearances at Yelverton's events, heading up classes on her claim to fame: pegging. The Entice Me offerings only diversify with time.
"I bring in guest speakers relevant to the topics, such as a boudoir photographer for the Curvy Confidence workshop and a para-medical tattoo artist for the Sex, Cancer and Intimacy workshop," comments Tiffany.
As Yelverton's business expands and evolves, her mission of sexual freedom remains the same and proves there's always another curious, shy customer around the corner.
"Many people still feel awkward going into romance boutiques and sex toy stores, "she says. "Offering education and products where they are at, gives people the opportunity to begin to talk more openly about sex."
It won't be long before Entice Me is more than a small operation. Yelverton's team of Sexinistas has already jumped state lines into Colorado and Washington D.C., and she certainly doesn't intend to stop there. She's constantly on the lookout for new consultants who can help spread the flames of body confidence and sexual satisfaction.
"My mission is to improve relationships, boost body image, and make sex a subject that is no longer taboo," Yelverton concludes. "I believe self-pleasure is vital to life and it is time that women aren't ashamed to own it!"