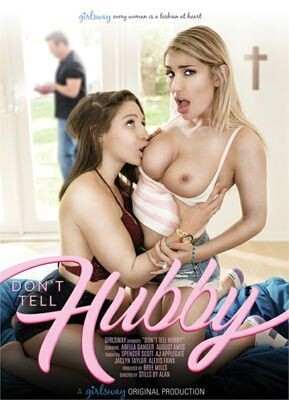 Abella Danger's in love with stepsister August Ames but her dad is forcing her to marry a guy in his law firm. He tells August he's disturbed by lesbian messages he found on her computer. August pretends to be shocked, all the while flirting with the eavesdropping Abella. The girls fall on each other when they're alone, madly kissing, pussy licking and rubbing.
AJ Applegate is ready to be fucked but hubby has to play video games with his buddy. She is so disappointed. The pal leaves his wife to fend for herself with AJ, and the two hot blondes couldn't be happier.
Jaclyn Taylor tells roommate Alexis Fawx that she's met a girl she's mad about, which upsets Alexis, who says she's always been hot for her, surprising Jaclyn… who thought Alexis wasn't into girls. They exchange some heavy-duty face-sitting as they sort things out.
In the next scene AJ and Spencer are still going at it hot and heavy. They don't miss their hubbies one little bit. Finally, things come full circle for Abella and August after the rehearsal for Abella's wedding. August insists on seeing Abella in her bridal dress, but that soon comes off. Abella's tongue and fingers make August shiver orgasmically.
Synopsis:
Every woman is a lesbian at heart. When Abella Danger is persuaded by her father in an arranged marriage she calls on her step-sister August Ames to cum to her rescue. Sexually frustrated A.J. Applegate can't wait for the husbands to leave before tribbing her best friend Spencer Scott, risking then both getting caught. When jealous Alexis Fawx sabotages her roommate Jaclyn Taylor's date with a lesbian lover, a feud erupts into a sexual explosion of pussies. Spencer Scott and A.J. Applegate ditch their obvious husbands to head upstairs for a lesbian affair of pussy licking and tribbing, practically in plain sight. Step-sister August Ames saves lesbian Abella Danger form an arranged marriage and whisks her away form their domineering dad after tribbing her pussy with unbridled passion.