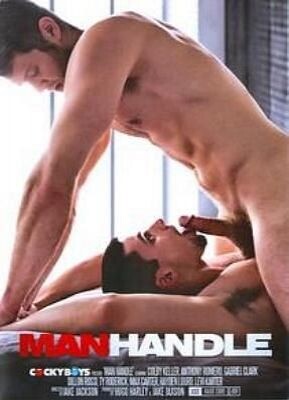 Jake Jaxson really has a way with casting. He gets the most out of his models—something that is immediately apparent with Colby Keller and Anthony Romero, who are talking about their fantasies. Keller's engaging personality and absolutely killer gaze have Romero (and us) under his spell, his hand constantly caressing the back of Romero's neck. Their talk is relaxed and genuine, making it all the hotter when they strip down. Keller is rock hard as he straddles Romero's face and feeds him, then fucks him deep — ending with a huge load that coats the bottom's bod and cock. Keller returns (yay!) for more as he seduces the unseen cameraman, getting stroked and sucked before fucking him — then having his wad stroked out.

The performer proves he can carry a scene and grab your attention with just his words. Also appearing twice is the gorgeous Ty Roderick, sporting a dark and furry look. He flip fucks Levi Karter with Hayden Lourd, then plows blond bottom Max Carter — looking in the mirror as he fucks ("Watch me fuck you," he moans. "You like watching my big dick go in and out of you?").

Yes...yes we do.
Synopsis:
'An epic match-up.' That's one of the several ways to describe this DVD featuring the incredible pairing of Colby Keller and Anthony Romero. Every scene of this DVD is a testament to the boiling, pent-up sexual energy that every man contains. From Colby pushing Anthony to his limits to Ty Roderick's commanding performance with Levi Karter & Hayden Lourd to Gabriel Clark's inspired pounding of Dillon Rossi: every moment is filled with deep passion!