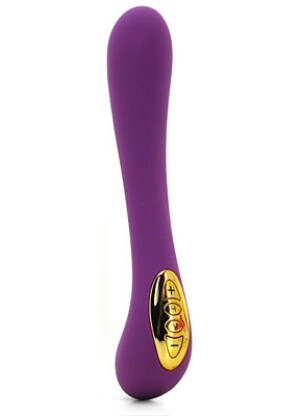 At first glance I thought this was just another vibrator in a box trying to be fancy. But then I realized the kind of fancy box didn't even do the toy justice. Made of some of the best silky smooth silicone, this toy is a keeper. The toy has this really cool sound response system that based on the noise it detects it will increase the vibration intensity. In that case I am only now masturbating in loud places so I get the strongest vibrations it gives! Trust me, the two motors don't disappoint while cycling through the 10 levels. Plus it is rechargeable and it comes with an USB and wall charger. A little bit more expensive than the normal vibrator but it is worth the investment.

Market Appeal

Unfortunately there isn't much about the package that makes this toy stand out too much from the rest but it is eye-catching. This toy would work in a few sections around the store like a BodiSpa section if you have one or the rechargeable section. One should definitely have a tester of this toy to help sell product in stores.
Manufacturer Description:
Featuring the new and exclusive sound-sensitive "Sound Response System" that increases vibration intensity as any ambient sounds or music is detected! Yep, that means that the louder you get, the deeper the vibrations get - right where you want them. You can also surround yourself with your favorite tunes and really feel the beat. This is great for those who truely get swept up in the music or just can't help but express how great it feels! Your personal soundtrack of ecstasy will be the only sounds in the room with this whisper quiet vibe.

Copyright © 2023 Adnet Media. All Rights Reserved. XBIZ is a trademark of Adnet Media.
Reproduction in whole or in part in any form or medium without express written permission is prohibited.