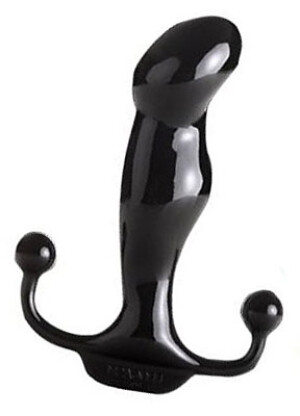 Product Description:
The Aneros Progasm is one of our largest members of Aneros Family to date. Featuring a newly designed round perineum tab and also boasting a Kundalini "K-Tab" for added sensations pulsing up and down your back complimenting sensations from the prostate.
One vital key to our products success is mobility and despite Progasm's size it easily moves and maneuvers through the male anatomy providing the most robust and intensely pleasurable prostate massage one could experience.
• Largest Aneros prostate massager
• Rounded perineum tab design
• Kundalini "K-Tab" enhancing pleasurable sensations
• Easily maneuverable and mobile despite size
• Designed for experienced and advanced users