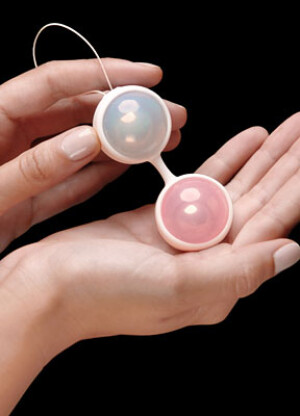 I eat right, go to the gym and stay healthy. Why not keep on inner parts just as strong and healthy as outer parts? The LUNA Beads from LELO give me the tools for just that. After inserting and wearing the weighted Kegel exercising balls I felt a subtle vibration that made my pelvic floor muscles respond. Just like hitting the weights at the gym to get toned arms, my vagina was getting toned as well. The best part is being able to workout anywhere. The beads are so comfortable and discreet I can use them at home, at work or on the go.
Product Description:
LUNA™ Beads are the world's bestselling product of their kind. Available in two sizes – Classic and Mini – they respond to the wearer's every movement, subtly vibrating when worn internally. Delivering discreet pleasures from the outset, LUNA™ Beads bring longer, stronger orgasms when worn regularly over time.