Antibacterial Cleaning Spray
LELO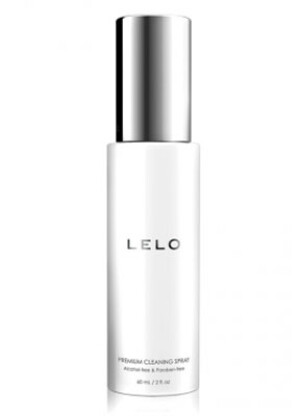 Are all toy cleaners the same? Not the Antibacterial Cleaning Spray by LELO! It contains active anti-microbial ingredients that are proven to kill 99.9% of all germs, while the addition of zinc salts reduces any chance of irritation. It also contains additional anti-viral and anti-fungal properties within a pH balanced formula. It is definitely safe for all of your toys and the packaging is classy. Make sure you clean your intimate toys products before and after each use.
Product Description:
Containing active anti-microbial agents proven to remove 99.9% of germs and surface bacteria, this strong yet gentle formula also includes zinc salts to reduce the chances of irritation for all skin types. This superior formula is also alcohol and silicone free, making it ideal for use with toys of any material and the most effective choice for all your toy-cleaning needs.