The Private Life of Brandon Manilow
Bel Ami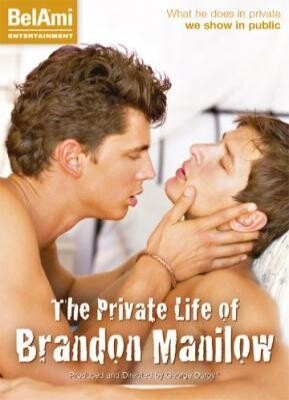 Director: George Duroy

Cast: Brandon Manilow, Marc Vidal, Alex Orioli, Andre Pagnol, Roman Prada, Tommy Hansen, Sascha Chaykin, Josh Elliot and Etienne Pauliac.

In the many years that Bel Ami has been producing movies, they have introduced a multitude of gorgeous European boys to the masses: Lukas Ridgeston, Johan Paulik, Dano Sulik and Sebastian Bonnet are but a quartet of a symphony of studs that have changed the face of the gay porn world.

Another of these amazing performers, handsome Brandon Manilow, gets his own personal sex yearbook with "The Private Life of Brandon Manilow."

Manilow and his fat, uncut dick are in every scene of this film — in fact, he introduces each episode — and his fucking style is fast, furious and fantastic. He plows through virtually every costar — literally.

His scene with former boyfriend Alex Orioli is incendiary, as Orioli practically begs the stud to split him in half. And there is a fantastic top-man showdown between Manilow and partner-in-crime Marc Vidal. Both men are strict tops and they vocally try to push the other to succumb to the other, but the result has two overheated studs blowing frustrated loads.

Shot on location in Spain and South Africa, this film is yet another instant Bel Ami classic, and for Manilow fans, there can be no better love letter created.
Synopsis:
What he does in private, we show in public.