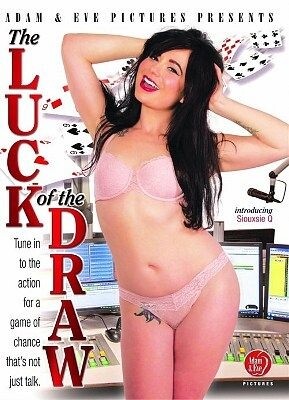 A fun collection of vignettes about lifestyle relationships in the Bay Area, featuring San Francisco talent, moderated by talk show host Siouxsie Q. The positively effervescent, insanely charismatic and exquisitely sultry Siouxsie recommends adding risk and adventure to your relationship, and shows how that has worked out for several couples, with spectacular results.
Mickey Mod (who also does a stellar job as director) picks up Cherie DeVille in a bar and fucks her in a hotel room. He then calls in a play-by-play to writer-girlfriend Mona Wales as she masturbates at her computer. Then, roommates Sebastian Keys and pretty Nikki Darling have a fight-and-fuck scene, screwing on every surface in their kitchen.
In what is certainly the steamiest segment of the flick, Siouxsie tells her own story: "I got caught cheating twice." But what we actually see is her and tatted-up girlfriend Arabelle Raphael pick up stripper Bella Rossi at a club, take her home and have a night of great sex. It's a very hot scene, with Arabelle taking a black dildo in the ass.
Finally, Daisy Ducati gets it on with photographer Owen Grey, with scintillating aplomb.
The moral of it all, according to sexy and sagacious Siouxsie: Women should be "encouraged to ask for what they want in sexuality and not be ashamed of it." Hear hear!
Synopsis:
A radio show brings together a group of people who explore their sexual fantasies through a game of chance. Pulling a card from the deck sets the scene for each adventure. The Luck Of The Draw brings a new perspective on turning fantasy into reality.