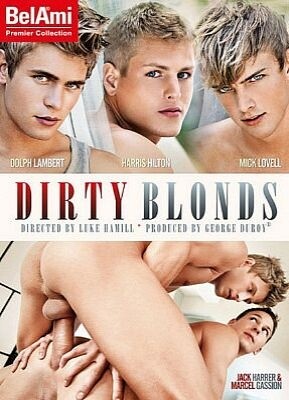 There's a playful nature in these five scenes, making it quintes- sential Bel Ami. The finale starts with some great interplay between energetic Marcel Gassion and a recently slumbering Jack Harrer, the chemistry quickly building. "Oh my!" exclaims Gassion as he sees Harrer's meat. "What a giant!" Warns the semi-soft stud: "Not yet." He's right. Harrer's meat is soon stuffed inside Gassion's stretched mouth, and it's one of the most big, beautiful cocks you'll ever see—a true jawbreaker that is so wide in the center of the shaft, it's a miracle Gassion can even get it in. Harrer then shoves it in the bottom's ass, finally delivering a big wet facial that douses Gassion's face and slides out of his mouth Harrer face fucking him again at the end, cum dripping from Gassion's chin (yum!).

There's also a rendezvous with Brian Jovovich and Daniel Mathis— whose smooth pecs shake as he gets fucked, his big wad soon landing on his own left pec before Jovovich delivers a facial (Mathis sucking him again). The luscious lips of Dolph Lambert tempt twink Claude Sorel, as suggestive ice cream eating soon escalates—Lam- bert's big dick pile-driving up into the bottom's hole. Johnny Bloom comes on Mick Lovell's hole and continues to pound him, while Gaelan Binoche rams sparkly eyed blond Harris Hilton—whose pubes are left coated in cum.
Synopsis:
Get dirty with BelAmi's blondest and naughtiest boys..