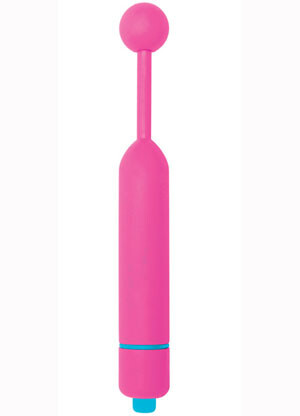 The Suga Stick by Rock Candy Toys doesn't look like it would be a sex toy. The packaging even seems like it might be more at home in the candy section at a grocery store checkout. The toy itself is quite unique — it's different than your standard vibrator. A vibrating bullet at the end of a flexible arm tipped with a nub-like bulb allows this toy to vibrate and get into precise areas. Because it has an almost wand-like quality, it is a little easier to use with a friend than say, a standard vibrating bullet, which opens up a myriad of applications.
Product Description:
A vibrator that looks like candy. Not to be fooled by it's looks, the vibrator bullet mounts on top of the flexible arm to provide precise placement.