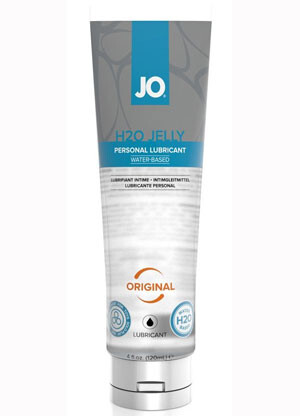 H2O Jelly by System Jo is an unintimidating bottle of water-based personal lube. Because the tube of jelly is somewhat modern, something that could look at home on a Target shelf, it doesn't come across as a tube of lube at first sight. This is a nice quality for a product like this to have, in the event that the tube gets left out on some modest individual's bedside table. H2O Jelly lasts about as long as you can expect a water-based lubricant to last, and it was a nice touch as an as-needed sidekick lube. It cleans up easily and doesn't leave much of a residue.
Product Description:
JO H2O jelly is a water-based personal lubricant collection designed for adventurous play. The thicker texture makes this product a great partner for solo, couple and especially toy play.