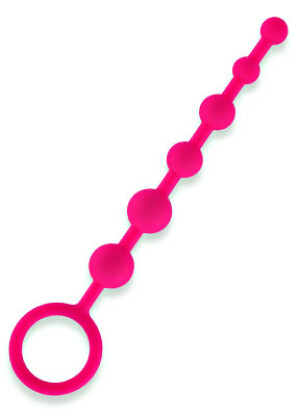 These anal beads feature six insertable beads that are made of smooth silicone. Featuring an easy-to-maneuver retrieval cord, this toy is perfect for beginners. I only have a little bit of experience with anal play so the first couple of beads slid in easily (with ample amount of lube of course). The more I played with these beads, the further I moved up in size — and removing them became more and more pleasurable.
Product Description:
Perfect for beginners and fans of anal play of all levels, the Silicone Anal Beads with six balls offers a uniquely exciting anal experience.