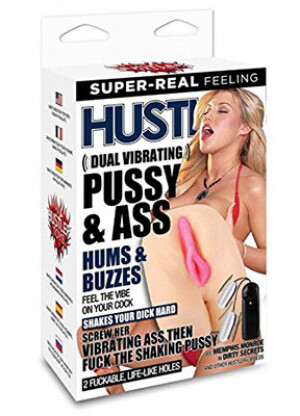 Here we have a masturbator sporting two holes in which you can "Slide your dick into the pulsating pink hole and then do anal!"
Nothing really mentions if it is actually molded from the adult video star but the packaging does recommend which Hustler video you can watch to help bring the whole experience to a climatic end. 
A multi-speed vibrating bullet is inserted into the back of the mold to offer up some additional stimulation if you so desire. The two canals are textured to give you that "Super-Real" feeling.
Product Description:
A real-feeling texture brings you closer than ever before. Take your stimulation to new levels with powerful vibration.