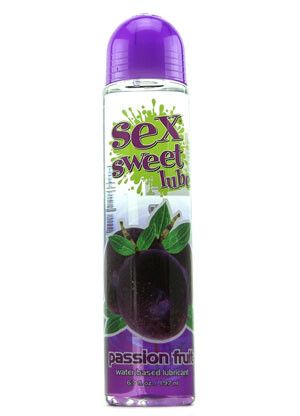 This delicious lube smells like candy, and tastes like it too! I love this lube. It works wonderful, has great long lasting glide, and has a fanastic taste and smell to boot. Its fun packaging is eye-catching, and it doesn't leak in transport.
For more information, contact Topco Sales:
Product Description:
Sex Sweet Lube is a long lasting slippery flavored lubricant. It is a water-soluble, greaseless, colorless non-toxic lubricant. It will not stain or harm fabric, plastics, or rubber. It is meant to be enjoyed!