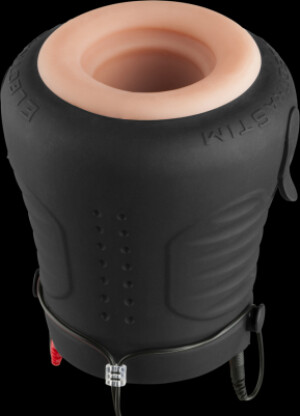 Product Description:
Building on the design of the award-winning Jack Socket Electro Stroker, ElectraStim now offer the revolutionary male toy in Standard or XL sizes.

The outer casing remains the same for both variations but the inner sleeve has been widened in the XL version to accommodate men with a thicker than average penis size. The wider XL sleeve also has a new ribbed texture internally that produces a subtle suction sensation during use. By giving customers the choice of size that most closely fits their unique anatomy ElectraStim have ensured that all men can appreciate the mind-blowing stimulation of an electro-stroker.

Existing Jack Socket owners can also purchase the XL sleeve as a separate item to upgrade their toy if desired.