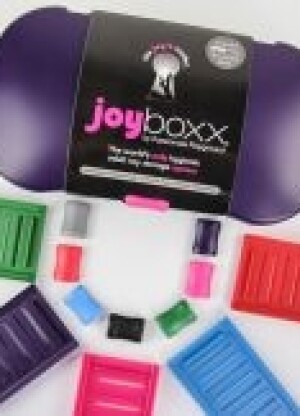 Product Description:
Joyboxx + Playtray is the only patent pending storage system designed for sexual health while using adult products as well as protecting products while in storage.

Joyboxx is dishwasher safe, antimicrobial, locking, BPA and Phthalate Free.

Toys or other electronic devices can safely charge inside while locked up through the USB sized charging/ventilation hole.

Introducing "Build-a-Boxx" which allows people to mix and match the various parts of Joyboxx to create a more personalized storage system.

Version 1.5 features new packaging, the new and improved Playtray in 6 colors and 7 color sliding locks.