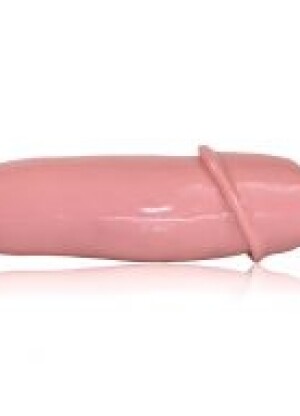 Product Description:
If you are not familiar with penis extensions, it is essentially a hollow penis with some extra length that you wear over your penis, or over a strap on. They can either change the appearance of your penis, or enhance it by adding girth, texture, or length.

The Mr. Ed Pony penis extension is an extension shaped like a horses penis, making it ideal for animal fantasy role play. Each of our extensions is equipped with the TSX signature back strap, for maximum comfort and utility.

The pony extension is made of Non-Pthalate PVC. Its internal cavity is 6 Inches deep, and the internal diameter is about 4.5 Inches circumference, allowing it to fit and be enjoyed by a variety of wearers. The extension itself is about 10 inches over all, and provides just under 5 inches of length to the person wearing it.