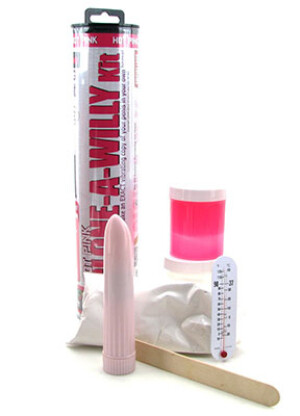 Do you miss having art class in school? Feeling a little crafty and sexy at the same time? Look no further, this kit is so much fun and has the best result! Make your very own custom dildo of your man! I have a non-vibrating one so I was over the moon to get this vibrating version. Definitely make sure you read all the instructions and have everything you need, including a willing and hard penis. Then get ready for a fun crafty and naughty evening. (I keep my husband's version on my vanity.)
Product Description:
This is not a skin tone, it's a state of mind! Includes everything needed to make an exact vibrating replica of your favorite penis in hot pink.