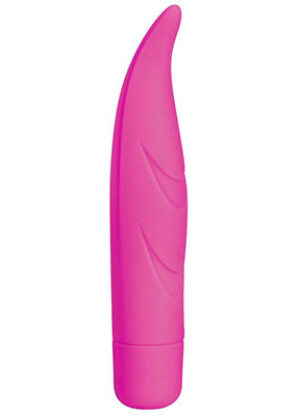 When I first got the Me Personal Massager from Adult Brand Concepts I thought it looked like a raptor talon from Jurassic Park. But there was nothing scary about it. Only sensual pleasure made for top-notch enjoyment. It is made from silky smooth silicone and slightly curved, giving it a sleek tip that provides ultra strong vibrations from the super quiet motors. The waterproof toy is just the right size to take with me on the go and allows for "me time" anytime I want.
Product Description:
Me personal massagers use only the highest quality. FDA Approved silicone (latex and pthalate free) to provide the softest touch. Me is both waterproof and travel friendly, so you can have your ME time whenever and wherever you want.
Features
- 10 intensities
- Super quiet
- Waterproof
- AA battery
- FDA compliant materials