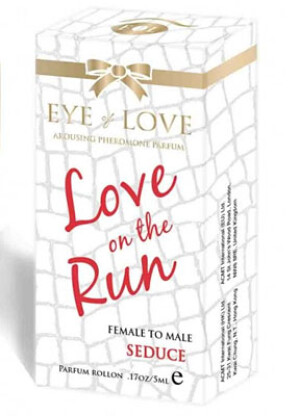 I gave this a try on date night. I got on my little black dress, did my makeup and added a few touches from the roll-on applicator of Love on the Run Seduce on each wrist and a little below my neckline. Next I grabbed the husband and off we went. He noticed the wonderful aroma right away and complimented me on my smell. I told him it was a new perfume. That night things went a little different than normal. He kept looking into my eyes and seemed to be waiting on my every word. Maybe it was pheromones or maybe it was the way it empowered me but regardless it made for a magical evening. Maybe it was both.
Product Description:
Seduce him with this deeply penetrating blend of bergamot and woodsy Damascus rose caressed by sweet, sultry jasmine undertones.