Joanna Angel Bondage Essentials Kit
Stockroom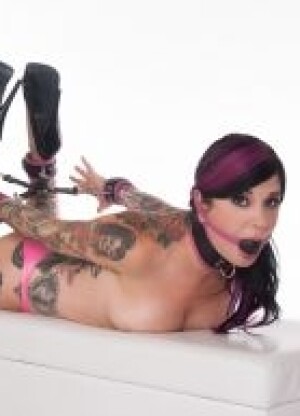 Product Description:
Explore the essence of BDSM with this colorful kit from Joanna Angel and The Stockroom.
The Bondage Essentials Line gives you the tools you need to lock up your lover in a full set of restraints designed to match Joanna Angel's black mane with her signature streak of vibrant punk-pink.
Each Bondage Essentials Kit includes:1 pair of leather wrist cuffs, 1 pair of leather ankle restraints, 1 leather hog tie, 1 posture collar, 1 silicone ball gag.