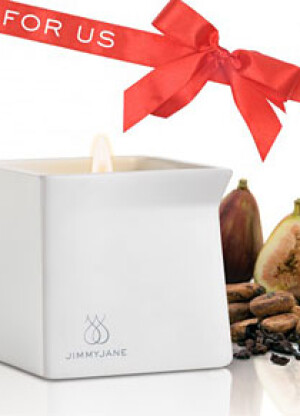 Product Description:
Our coveted candles engage all the senses. Light afterglow to enjoy its scent, then drizzle the warm oil on the skin as the perfect start to an unforgettable massage – or a hydrating treat after a bath.

The new AFTERGLOW Special Edition comes in a rich Cocoa + Fig scent. Each AFTERGLOW Special Edition features two unique, aphrodisiac scents that intertwine to engage and delight the senses. The special edition features special edition packaging in a premium, white box.

AFTERGLOW liquefies into a luxuriant massage oil at body temperature, and will never burn the skin. The porcelain container features a pour spout for easy application of oil. Made with natural ingredients that are body-safe and paraben-free – no phthalates, sulfates, petrochemicals, animal products or animal testing.