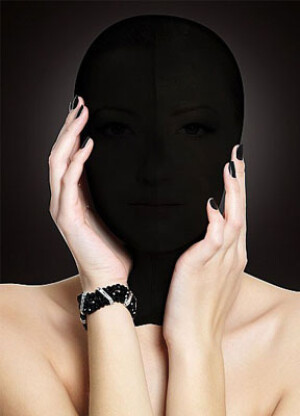 The Subjugation Mask by Shots Media is made of a breathable material making it a mask that can be worn for longer period of time. It comes in black or pink making it great for wearers of any sex. The Subjugation Mask has a zipper in the back and its material is stretchy making it a one size fits most. The interesting things about this is that if worn in the light or during the day your vision is only slightly impaired; however, if worn in the dark or at night, the wearers vision is greatly impaired which really heightens other senses.
Product Description:
This comfortable Subjugation mask is designed to stretch completely over the head and closes easily at the back with a zipper. The fabric allows just a hint of light in while impairing vision and awakening other senses. The shiny hood can be worn by him or her, and the thin lightweight fabric makes breathing and hearing a snap.