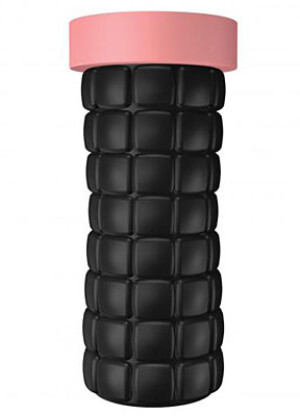 People we really need to get back to basics. I'm talking about simple design, basic configuration and complete functionality. That are some of the things that I miss and they are all of the things that are present with The Empty Pipe Masturbator from Adam & Eve. It is really a simple design, it looks just like a piece of pipe almost out of Mario's World and the inside is what one might imagine a real life Princess Peach feels like, really awesome.

Market Appeal

This is a really great toy that needs only to be put forward into the customer's hands. Great packaging, pleasant presentation – it is a solid buy for anyone.
Product Description:
The Empty the Pipe is a male masturbator. But not just any masturbator! It has multiple stimulation chambers made from perfectly chosen silicone to give you that real feel. Most masturbators look the same when you take a closer look to the inside. But not the Empty the Pipe! The shaft gives you a narrow stimulation. This happens over the entire length of your boner. At the end of the shaft your knob will experience the best sensation ever because of the various stimulation structures. Put your 5 On 1. Wax your pole. Take matters in your own hand. Male masturbation sleeve is made using phthalate free, latex free Silicone. Always use a water based personal lubricant never a silicone based lube with silicone toys.