BUDAPEST — Rocco Siffredi has collaborated with renowned Italian sculptor Fabio Viale on a hyperrealistic, fully nude marble statue in the neoclassical style, representing the global adult superstar as a mythological faun.
The statue, inspired by Ancient Rome's Barberini Faun, was recently shipped to Siffredi's Budapest studio, where it has already "performed" alongside at least one model.
The marble likeness of Siffredi sports a rampant erection, positioned so it can be mounted for sexual performances.
Italian lifestyle magazine Mow recently published an interview with Viale — currently the subject of a personal retrospective in one of Italy's most prestigious museums — where the sculptor referred to the project in elusive terms.
"The subject is a very delicate subject," Viale told Mow. "But that moment is almost upon us. Soon. Rocco is doing a project as an artist could do it. I can say that ours is an experiment that will surely lead to news and inevitably to discussions."
Siffredi has given XBIZ the first full look at the "Siffredi Faun" in all its uncensored glory: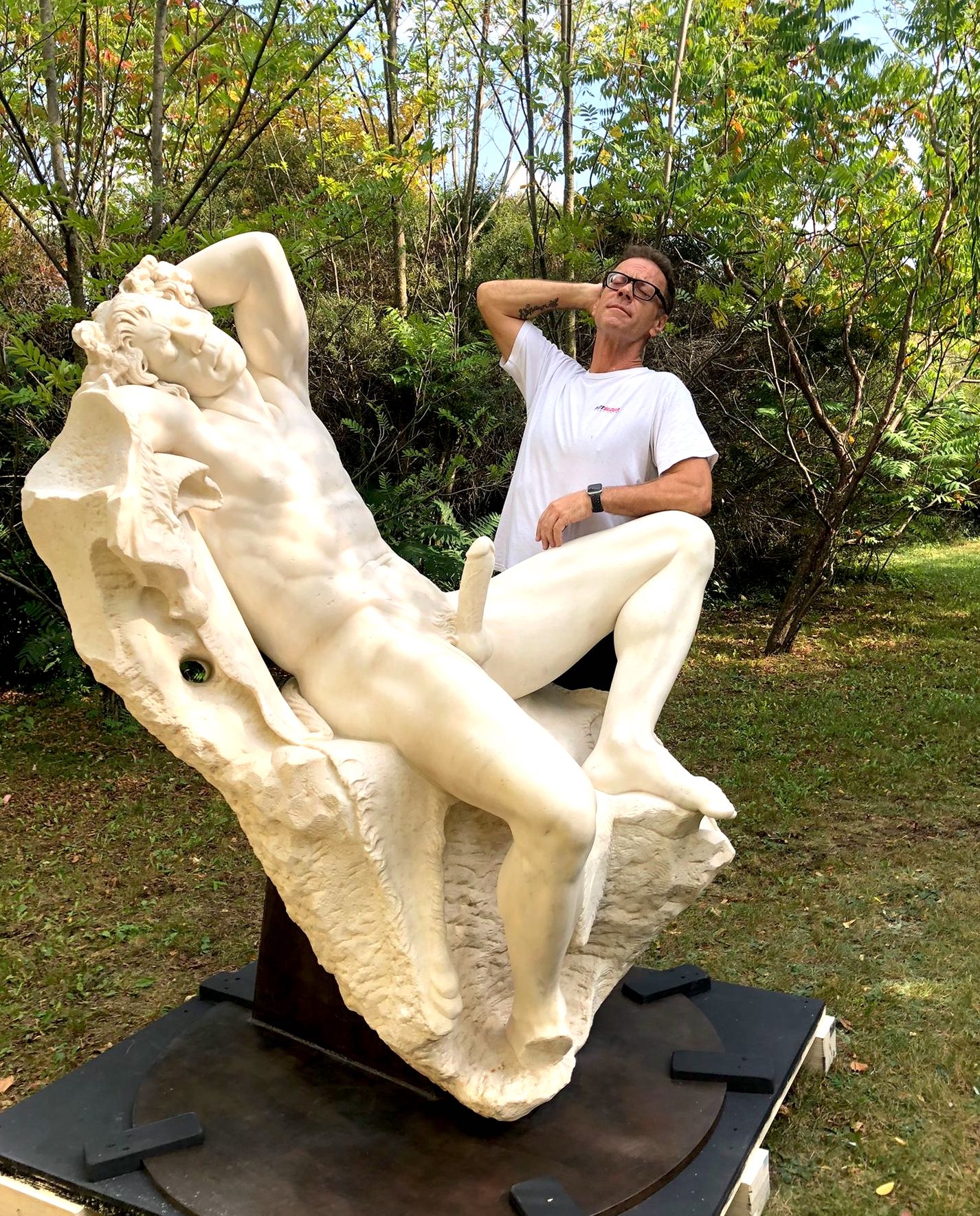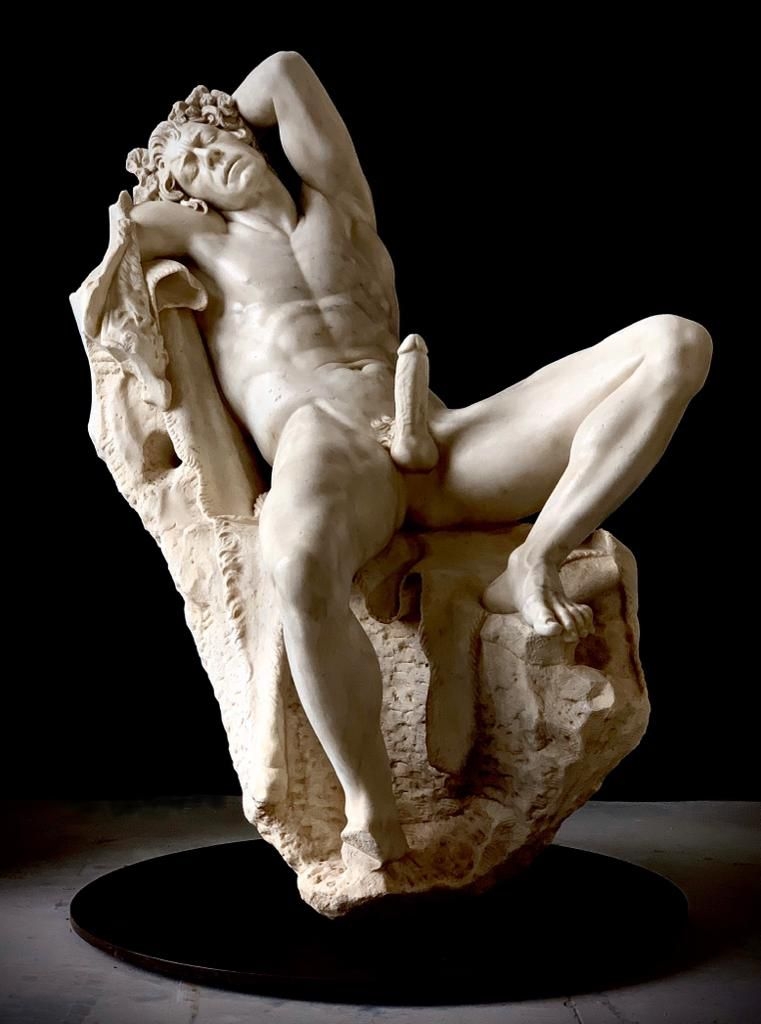 The performer said that Viale gave him the instruction to "bring the statue to life."
"Fabio Viale is a well-recognized academic sculptor in Italy," Siffredi told XBIZ. "I'm going to do a huge movie about this sculpture to honor the artwork. Something really colorful and really special. The working title is 'Eden Visions.' I'm planning a video with 40 girls around the statue, with Canadian model Eden Ivy sitting on it and bringing the girls to life."
Siffredi added that there's much interest from prestigious New York and London art galleries to debut the "Siffredi Faun" to the public.
"In Italy, we have the Pope close by," he joked. "So it's going to have to be abroad."
For more on Viale's new personal exhibition: "'In' Between," visit the Royal Museums of Turin's website and follow him on Instagram.
Follow Rocco Siffredi on Twitter.
Photos and video courtesy of Rocco Siffredi