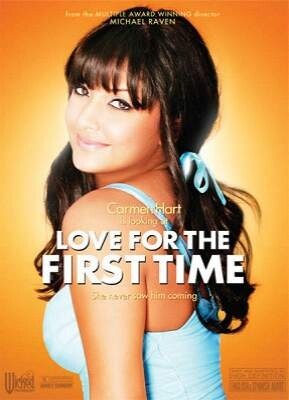 A cast that includes a cameo from Ron Jeremy and a little person, good-looking female and male performers, comedy, lots of wet blowjobs and dream sequence sex make-up this feature from multiple award-winning director Michael Raven.

The vivacious Carmen Hart stars as a shy, young bartender who bestows lots of nasty, hot sex on Randy Spears. Spears' plays the quintessential nerd complete with taped glasses, but when he fucks Hart he sheds inhibitions along with his virginity.

Most of the film's comedic scenes take place at Spears' place of work — a video rental store. Ron Jeremy even gets in a few good one-liners in his role as the store manager. Simultaneous girls and boys' nights out set the stage for the meeting between Spears and Hart, but in-between viewers are treated to an array of tantalizing T&A.

Interracial blowjobs combined with cowgirl and reverse cowgirl and blondes getting gooey facials should provide instant relief for getting off alone or with friends.

"Love for the First Time" is a hot, funny, high-quality offering from one of the industry's best.

Great for lover's of light-hearted porn, couples and to throw in for group viewing.

Director: Michael Raven

Cast: Carmen Hart, Abbey Brooks, Lindsey Meadows, Ryder Skye, Barret Blade, Mr. Marcus. Randy Spears and T.J. Cummings.
Synopsis:
Bob Smith lives a quiet, simple life. With a modest apartment in The Valley, a job, and a bicycle, he wants for little else. But when his young co-workers discover middle-aged Bob is still a virgin, they feel obligated to get him laid.