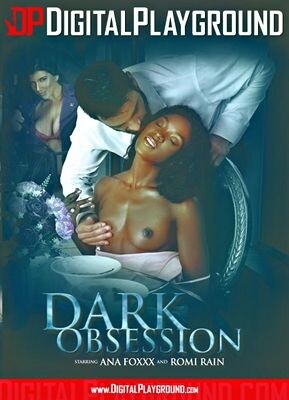 There are only four performers in this hot and nasty psychodrama, but what performers they are — sexual dynamos and good actors as well. It's a familiar story: the unhinged woman obsessed with her ex's happy new marriage. But it comes vividly alive thanks to Romi Rain (crazy lady), Ana Foxx (innocent wife No. 2), Charles Dera (heedless hubby) and Xander Corvus (psycho hitman).
When Ana and Charles have a morning quickie, Romi carries on hysterically outside, clearly visible through a big window. An unusual staging but it sets up the storyline without detracting from the intensity of the sex.
Xander's cool seducer/killer for hire is auditioned by Romi in the restricted confines of a restaurant bathroom. When Xander gets to Ana's house they have a great fuck that seems mutually consensual. But after a stream of semen on her belly Ana is moved to put a bullet, from his own gun, in Xander's forehead.
The sex scenes are long but energetic, climaxing with a threeway with Romi, Ana and Charles, prefaced by a realistic catfight. Charles is alarmed when he sees his current and former mates going at it but gets hard before his pants come off. The scene ends with a cum swap used (again, unusual) for dramatic effect. The production, which seems to be Miami-based, is good all around.
Synopsis:
A man's ex-wife comes back to haunt him -- even with a second wife now in the picture. Some people just can't let go. And her stranglehold will soon become deadly . . .