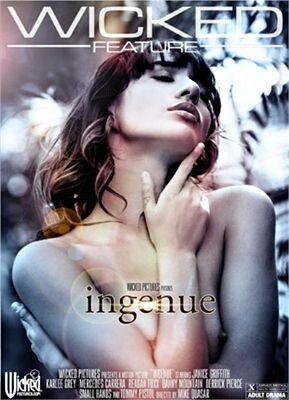 Bearded Tommy Pistol plays a sad dad, browbeaten by his wife, disrespected by his colleagues and held in contempt by his teenage daughter. His path to self-realization is the theme of Mike Quasar's funny, touching and sexy dramedy.
"My gorgeous frigid wife and my sullen rebellious daughter," he thinks, as Reagan Foxx and Karlee Grey fight with each other. "I work with assholes, narcissists and thieves." Mercedes Carrera, his CEO's wife, bosses him around.
Things come to a head when pretty young Janice Griffith, a friend of Karlee's whose parents are getting divorced, moves in with them. It turns out that Reagan is cheating on Tommy with Janice's dad, Derrick Pierce.
Tommy finally explodes at his feuding wife and daughter. Reagan berates Karlee for getting a tattoo at the behest of her inked-up boyfriend Small Hands. She gives him a piece of her mind, then falls into bed with him.
Sensitive Janice has a heart to heart with Tommy. "Follow your instinct and stop being such a coward." They jump each other's bones for a great scene, full of lust and laughter. Sex with Janice, the ingenue, makes a man of Tommy. He stands up to his bullying work mates and tells Mercedes to go fuck herself. Pistol gives a career-best performance and Janice is one of the year's most fetching new starlets.
Synopsis:
Dave Henderson lives a boring and stagnant existence with his beautiful unfaithful wife and his rebellious young daughter until an unexpected house guest causes him to rethink everything about his life. Is it too late for him to change and find true happiness with a girl barely older than his daughter?