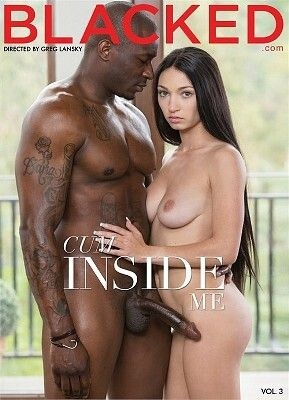 Ebony gents come inside white female sweeties in this terrific Blacked.com interracial creampie X-travaganza, with just enough storyline in each tale to make things further arousing, and featuring some of the very best lady tail in the biz.
From Michigan, brunette hottie Adria Rae portrays a bimbette who whores her way into the pants of a lawyer (Rod Piper) to get her off (in more ways than one) from a DUI charge, free of charge… but not without deepthroating the dude and letting him bang her brains out. This extreme cutie particularly exudes similarly intense passion in the doggie position, with Piper getting a good, horny rhythm goin'.
20-year-old Floridian Crystal Rae finds her sugar daddy a bit dull in bed, so she X-pands her horizons (and cunt) by getting it on with the returning Rob Piper, who, once again, really hammers his on-screen bitch wildly in the doggie position, while Crystal displays her killer body in the reverse cowgirl position; with this segment being visually augmented by a storm taking place outside, seen through the giant window panes as the couple get sweaty inside the cozy abode.
My favorite scene, though, is the third one starring incredibly juicy 22-year-old Alaskan blonde Dakota James, who screws her brother's black roommate, the laudably spirited Michael Williams, who totally gives his all to rigorously reaming Dakota in the doggie position (what an amazingly delectable ass on James!), while our girl is equally amazing in the cowgirl position (another eye-/dick-popping display of her meaty booty). Dakota also provides the best cock-gagging session in the entire movie, complete with rude noises and plenty of saliva. Wow!
We end on a high note, too, as cute 24-year-old Taylor Sands, direct from the Netherlands, does what she must in order for an executive big shot (played by Jason Brown) to help Sands move her modeling career to the next level; which includes humping the babe silly in his office. But what's really great about Taylor is the slow, deep, slick way in which she sucks cock. Love this girl!
Yes, it's great watching all of these female cuties get their pussies filled with sperm, but it's the energetic, decadent, horny process they take in order to reach that slimy point which makes "Cum Inside Me 3" worth catching.
Synopsis:
BLACKED.com proudly presents Cum Inside Me Vol.3, featuring the hottest young models getting filled with cum after intense interracial sex. The highly regarded series is conceived and directed by Xbiz award-winning Greg Lansky. Beautiful cover girl Cyrstal Rae cheats with a BBC while her husband is away golfing. Also starring perky Adria Rae, stunning Dakota James and gorgeous Taylor Sands. Shot in 4K with fantastic cinematography and interesting storylines, Cum Inside Me Vol. 3 is sure to be a favorite of fans and critics alike!