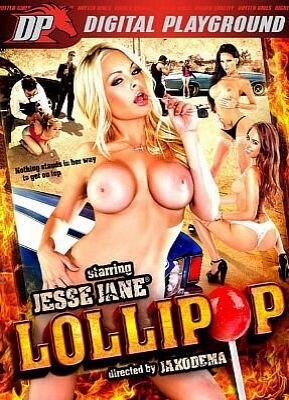 Jesse Jane stars in a tale of lust, greed and mayhem told in a skewed time-line —alternating flashbacks and flash-forwards. Story, characters, dialogue and ambience are Tarantino-lite. Jesse, running away "from a bad relationship," gets picked up in the desert by Chad White. He's kinda shy, but before you know it they're fucking. Turns out she's a stripper who was the girlfriend of Las Vegas gambler Tommy Gunn who owes big money to mobster Ryan Driller.

Tommy gets the money but Jesse convinces him to take it and run away — with her. Jesse and Tommy fuck, Ryan fucks Gulliana Alexis, then in comes Riley Reid, who is related in some way to Tommy, with boyfriend Seth Gamble, and they have a sensual, romantic scene. Back to Chad, who takes Jesse to the bus station and buys her a one-way ticket to New York and a fresh start. But karma intervenes.

The hottest sex scene takes place in a restroom with Raven Bay and Giovanni Francesco, who have only a marginal relation to the main storyline. The gangster's Pulp Fiction-y bodyguards, played by uncredited actors, are amusing.
Synopsis:
Digital Playground's Jesse Jane® is really good at being bad in this dangerous thriller involving sex, and greed. A master of manipulation, Jesse turns on the charm to stay on top. She lands in the arms of an innocent man and seduces him with her flawless body. Her animalistic sex appeal is undeniable as it penetrates deeply into his loins until he cannot resist and succumbs to her every wish. But before the story comes to a magnificent end, karma catches up with the buxom blonde, revealing her heinous acts of manipulation, robbery, and murder. Lollipop is a sure thrill ride featuring an amazing cast, which includes Riley Reid, Gulliana Alexis, and Raven Bay, all of whom contribute to keep the delicious action alive.