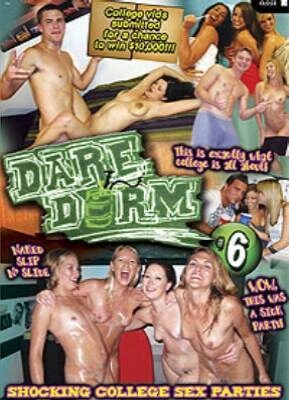 This is exactly what college is all about! Naked Slip N' Slide. Wow, this was a sick party! Shocking College Sex Parties. THAT'S SO: This is exactly what college is all about. Having a crazy roommate that wakes you up super fucking early in the morning to ask you to leave the dorm, so he can bang his super hot friend. Later that night the roommate comes back with the same girl from the morning and gets one of the best blowjobs ever. And did I mention that everything was caught on video. SLIDE: We have a bunch of really crazy kids doing basically whatever they want inside a dorm. They created a slip n slide from one room to the other. Of course everybody was naked after only a few minutes. There is nothing better than to watch a couple of hotties slide naked on a very slippery mattress. The only thing to do now is have some really hot sex. FOOLING AROUND: Wow, this was a sick party. There is a shower scene right at the beginning, with this super hot gymnast that's out of this world. Everything moves to the dorm room for an amazing dorm party. Then without any time to waste, some girl is giving a blow job to some guy, while another two girls are making out…I mean, this was one for the record books. From two girls bj, to huge tits, to you name it.
close
E-mail this to a friend
Dare Dorm 6
Email sent. If you wish to send to another person, click here.