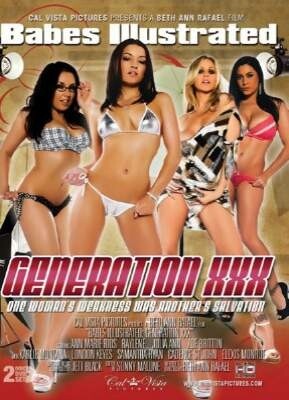 Ann Marie Rios, Raylene, Zoe Britton, Karlie Montana, London Keyes, Samantha Ryan, Cadence St. John, Elexis Monroe. Beth Ann Rafael does a great job with the videography of this all-girl feature, providing a crisp well lit picture that also enjoys the benefits of solid editing. The performance aspects of the movie - both the acting and the sex - are also above par. Sexually, there's a nice mix of older woman/ young girl, MILF on MILF, femme on femme, and butch on femme, so whatever your girl/girl preference is, the movie probably has it.

Julia Ann does a wonderful job of portraying Denise, a real bitch who has wrested control of the fictional magazine Babes Illustrated from Amy, played by Ann Marie Rios. The power struggle between Julia and Ann Marie drives the storyline and sets up the movie's five sex scenes.

Julia's older woman/young girl scene with Samantha Ryan begins when an annoyed Julia suggests that they head to the couch and fuck because Samantha's voice is beginning to grate on her nerves. Julia later takes on Raylene for a MILF/MILF scene that starts with a fight and ends with moans of pleasure.
Synopsis:
Taylor, the owner of the Babes Illustrated franchise has died. One year later, the company is in shambles as her ex-lover, Denise has managed to snatch the company out from under the nose of Taylor's daughter Amy. The story takes us through Amy's struglle to try and regain control of her mother's empire while Denise tries to run it into the ground through sex, lies and betrayals.