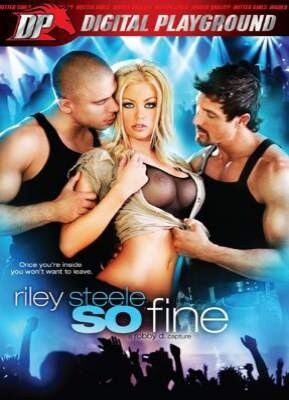 Tommy Gunn has a problem. His buddy Mick Blue is coming over in a few minutes, and, worse, it's Mick's birthday and Tommy forgot to get him a present. Fortunately, Riley Steele is right there and Tommy talks her into being the present while Tommy watches and joins in. In a living room, Scott Nails tells Madison Scott, "Thanks for letting me hang out" and then opens his fly so he can, uh, hang out. "Make it quick," Madison says as he strokes himself, "But not too quick. I want to come."

Kiera King tries to talk to her mother on the phone while James Deen distracts her, pulling off her pants and nuzzling her pussy as she gasps and loses her train of thought. When she rings off they continue in a scene that looks more like an improvised encounter between lovers than a sex scene in a video. Jessica Lynn asks a freshly showered Mick Blue for a quickie, and he complies. The finale features Riley Steele trying to convince Ben English that there's a better way to spend an afternoon than watching sports on TV.

A showpiece for Steele in the classic Digital Playground high-gloss style, showing casual sexuality with attractive people who know what they're doing.

Extras include trailers, behind-the-scenes and a stills gallery.
Synopsis:
Riley Steele is the finest birthday present ever in another unforgettably hot Boy/Boy/Girl scene. Some of the hottest pleasure providers in town, including Madison Scott, Kiera King, and Jessica Lynn, bring their special party favors and throw the best private birthday parties a sex-crazed girl could ever ask for.