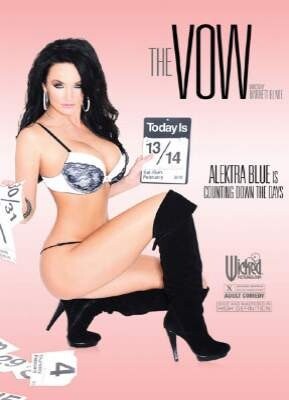 Eric Masterson's dream of a poolside tryst with Capri Cavalli is rudely interrupted by Cavalli yelling at him for coming all over her. Poor bastard can't even catch a break in his dreams. Cavalli broke up with him six months ago ("Six months and five days," he tells buddy Nick Manning) and when Manning takes him to a local watering hole to meet a couple of "shaved and depraved" sisters Manning scores in the alley with one sister behind the bar and Masterson goes home with the other — but can't deliver the goods.

Masterson's older brother gives him the idea that he should give up sex for Lent. Manning, ever the supportive pal, starts an office poll on when Masterson will finally give in, and dog park temptress Alektra Blue may be the one to do it. Although Masterson still has to deal with Cavalli doing Tommy Gunn in the men's room at the bar.

Five in-context sex scenes bracketed by clever dialogue and situations. Tech credits top-notch, with director Blade, cinematographers Nic Andrews and David Lord and editor Sonny Malone all in service to Scott Fayner's clever script.

Extras include trailers, stills gallery and a bonus scene with Alektra Blue.
Synopsis:
What would you do if sex got in the way of everything? Work, Life, Love? Could you stop? Could you go 40 days without it? Watch as Kyle (Eric Masterson) tries to get over ex-girlfriend Kari (Capri Cavalli) and tries to find love with his one and only soul mate Haley (Alektra Blue) in this romantic comedy where your vow is the only thing you can trust!