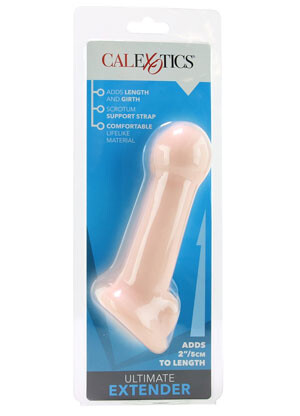 My partner and I love to role-play and the Ultimate Extender added a whole new level to our fantasy. While we love to use our imaginations the most during this activity, being able to pleasure her with a different member definitely took it to a new level. The stretchy TPR material of the extender made it a breeze to put on the extender and wear it during sex. It was comfortable the entire time and when we were done, it was really easy to clean. This item is a must for all couples.
For more information, contact CalExotics:
Product Description:
A simple enhancer sleeve in a ridiculously lifelike stretch-to-fit material, CalExotic's Ultimate Extender naturally adds a full 2 inches of extra length and a little more thickness to playtime.