WARM Authentic Warm System
Warm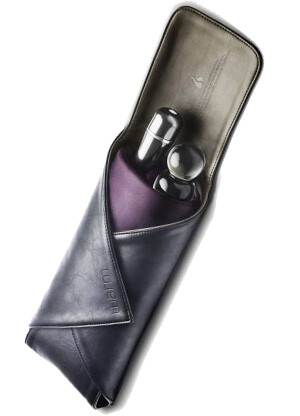 I am in LOVE, love, love with this newly developed WARM Authentic Warm System by WARM. Who doesn't like to use adult novelties that are nice and warm to the touch — I surely do! It heats up to the perfect temperature to make my toys and lube all warm and cozy.
I placed my toys inside of the Warm — it is so compact and looks like a classy clutch bag. It's not too feminine, even a male would love it! It is by far one of the most innovative items I have seen this year. WARM is the only heat-based bedroom accessory created to safely and effectively warm intimacy products. WARM can heat items based on your desired temperature and the experience you desire. 
With its signature Tender Technology, it is safe to use with all types of adult novelties, including battery-operated, rechargeable toys and lube. The average warming time is about 15-20 minutes. The packaging is great for both retail stores and home parties. I highly, highly recommend this item.
Market Appeal
The packaging is very informative and sturdy. It is designed for a retail store or could stand alone well for a home party company. The packaging is very well designed and will catch the eye for most female or male shoppers. It comes with clear and concise instructions that are on the package.
Product Description:
Warm is a snazzy storage system for vibrators, butt plugs, dildos, spiritual crystals, and any other sexual stuff you fancy. It protects them from scratches and keeps them neat and tidy, which is nice, but the important thing here is that Warm also warms all your sex toys.