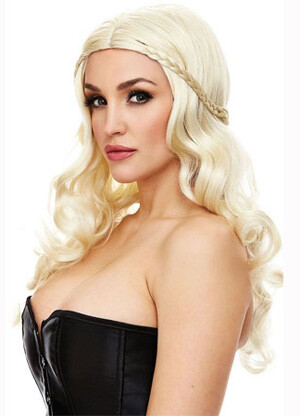 Wigs are a super-effortless way to completely change your look without the high salon bill. They come in very handy for when you want to go platinum blond for just the day. The Anna wig is here to transform your look.
Personally, I think this wig screams naughty princess waiting for her handsome prince, which I am totally down with, I just need a unicorn and my fantasy is complete! It is made of high-quality material that feels like the real thing. It is washable and reusable — just rinse and reset for next time. Get your fresh look today.
For more information, contact XGen Products:
Product Description:
A romantic style in ultra light platinum, the Anna Wig features a classic side part with pretty braided accents. Gorgeously styled and extremely natural in appearance.