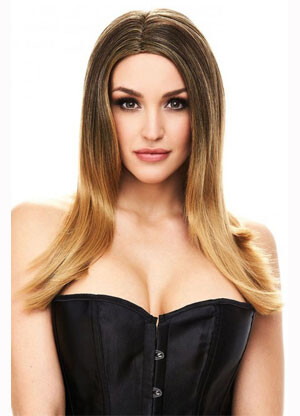 Ever wish you could change your hair color at the drop of a hat but without the fear of commitment? Then wigs are for you!
This Cara wig features long locks in a light brown color with highlights. Wearing it makes it look like you just walked out of the salon except without the giant bill. It is easy to fit and style however you want.
This wig is excellent for everyday use. Its high-quality material makes it feel like the real thing. Just rinse, comb and reset to reuse whenever you want. Use it to pretend to be someone else for the day, or in the bedroom. Both are fun to try. Dressing up is still fun as a adult.
For more information, contact XGen Products:
Product Description:
A classic style in sun-kissed honey brown, the Cara Wig features a flattering middle part and flirty long length. Gorgeously styled and extremely natural in appearance.