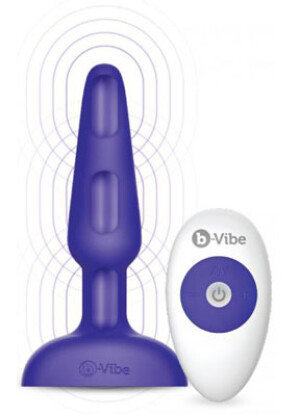 I never suspected I can cum from a butt toy, especially from a… plug. Without even doing anything, not even thrusting in and out. Just from having the plug in. You simply place it, turn it on, breathe deeply, squeeze your PC muscles, clench and relax, clench and relax. And voila! You just came. Just like that!
And if you add some clitoral vibration while having the Trio buzzing joyfully inside of you, that will really rock your world. It's better than vaginal penetration with clit vibration. It's a whole new world of orgasms, uncontrollable, unstoppable.
Product Description:
Prepare to experience the only premium butt plug that packs the strength of three powerful motors into a flexible, medium size plug.
This compact, certified body-safe, seamless silicone plug utilizes the strength and versatility of three motors to offer 8 vibration levels & 9 vibration patterns ranging from soft pulsations to fast and powerful.