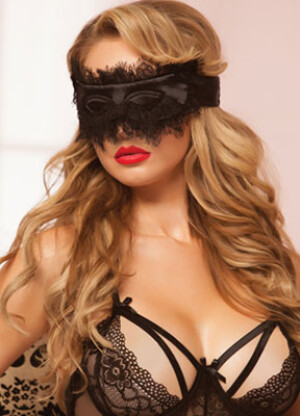 This mask is so useful to have around the house. It is much more than an erotic accessory you get to help spice up the night. Of course the satin feels amazing on your skin and totally turns you on. SO fun to wear in the bedroom during play time so all your other sense are heightened. But it also is really great to sleep with to keep out the light. Great for your next game of pin the dildo on the bachelor. Brings a classy side to it. Whatever you want to do while wearing this you will look great doing it.
Product Description:
Satin and eyelash lace eye mask with satin ribbon ties. Style: 40135, available in black or red.